2022 was kind of fabulous with several performances, collective ones and solo. The one that will grow is called RIVEBO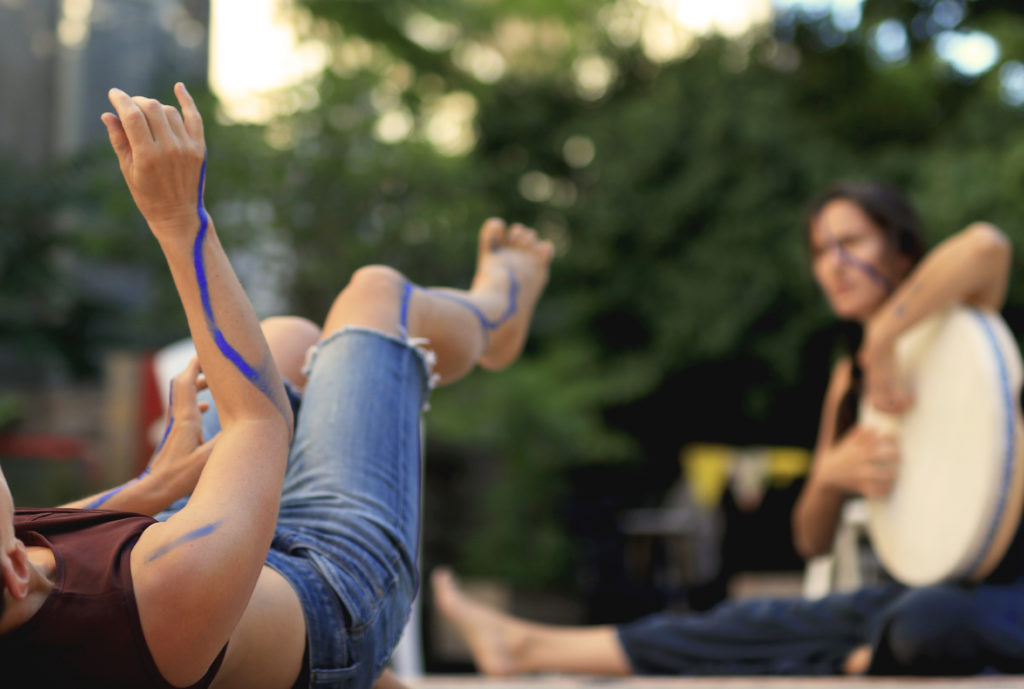 Let your body flow
Feel the stream, the current of light inside you, going through
Feel the echo, feel a voice, unknown
Become that whisper, hardly audible babbling
Become stream and embrace those dark rivers
Let your body resonate to those earthy trance songs, which, perhaps tell about urban myths, colonised lands, and our own bond to the living
It all started reading and translating a poem by Natalie Diaz (Pulitzer Poetry Prize 2021 for Postcolonial love poem) and rehearsing with singer and vocal artist Anaïs Bérenguer.
We were so inspired by her poem called The first water is the body, that it became a poetic dance performance, performed in June and July in Marseilles and surroundings.
The project is produced by Cie Amako! and is happily supported by Théâtre BADABOUM a very nice venue for children in the very heart of old harbour in Marseille.
Our team will be in residency for several weeks in November 2022, January and March 2023.
You want to see more about this poetic performance ?
In 2022, i was also invited by Angela-Mara Florant to be part of the Contact CompanI and take part in a project called Back to the roots. We were a team of 9 performers and met for 3 weeks in SerVivo a place dedicated to dance in Portugal. We eventually performed in Lisbon and in Studio.
We will meet again for 2 weeks of residency in Marseille, at Kashdance-CIAM and PÔle 164. It feels fantastic to be reflecting on what is Contact Improvisation, where does it come from and how it resonates 50 years later.
Excerpts of our work can be seen here
Aude artist's statement
I dance the space between, what's unsaid but can be seen through the body.
As a performer and poet in motion, I explore personal landscapes, outside influences and spaces between. I use words, images and dance to go through a transformative journey, ritualized at times.
As an author and performer, i am currently working for Julie Avril and the Compagnie Accords Ouverts for a poetic and musical show on life pathways. It is called A voix multiples par multiples voies and premiered Sept. 18th in marseille, Théâtre du Centaure. We are performing again this September in Forcalquier, come along for an hour or two
https://04.agendaculturel.fr/concert/forcalquier/deambulation-musicale-et-poetique-a-forcalquier.html
Topics dear to my heart are a non-binary vision of life and a queer approach to dance and movement. The pandemic era allowed to dig deeper into alternative ways of researching movement, touch and human connections.
More on my recent studies and findings
a page dedicated to an inspiring selfy cam workshop with Giorgos Sioras Deligiannis
and a very pleasant dance-research interview with Anaëlle Niger
Wanna see moving images and reels?
Wanna see still images from older performances (2013-2017)?
more info on specific topics