In 2022-2023
i offer pre-jam workshops and Contact Improvisation jams at Kashdance-CIAM, once or twice a month, you are welcome to drop by, all info can be found here : jam-ci-marseille/
I am also organising a buto workshop for Yumiko Yoshioka. It will take place in December, 3rd and 4, 2022, at Pôle 164, Marseille, all info on the dedicated page : stage-buto-yumiko-yoshioka/
I am offering weekly classes of hybrid buto dance. On Tuesdays, 8pm till 9.45p!, at Kashdance-CIAM. The idea is to share this practice dear to my heart and soul, for which i am still learning and researching.
For regular participants to the weekly classes, taught in collaboration with Anaïs Poulet, the aim is to eventually perform on the street or site specific end of March/bgg of April 2023. Come with us to move, breathe and blend dance, poetry and imaginary worlds.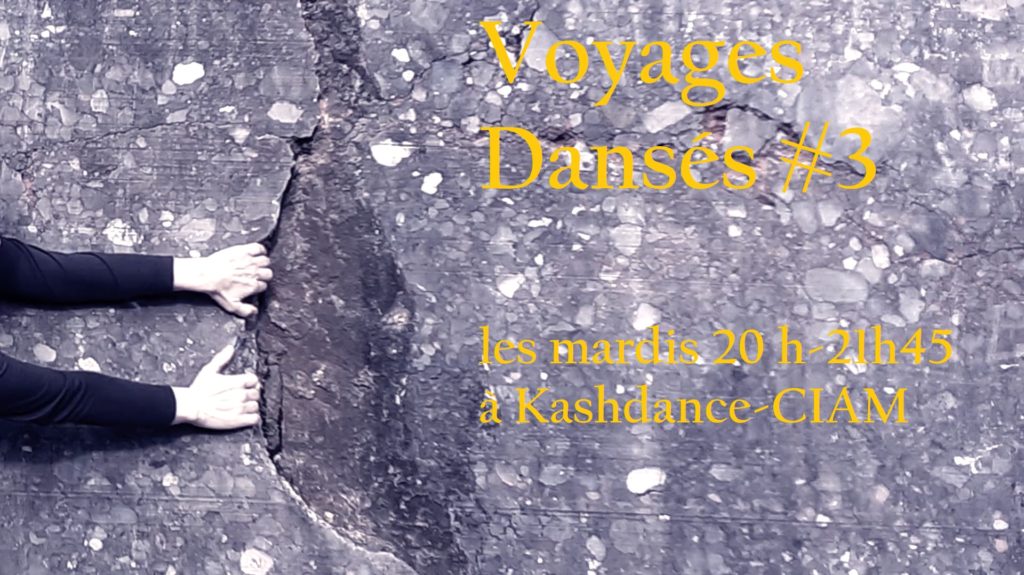 Amongst other workshops and festivals which i attended as a facilitator or nature dance teacher (like Contact Time at SerVivo and which was absolutely fantastic), i was also invited by LE FIL (Anne-Gaëlle Thiriot and Julien Degrémont) to give a professional dance training with Anaïs Poulet in June. It was a great week, images of the last day are provided by photo artist Nathalie Consolini, thepoetryofnow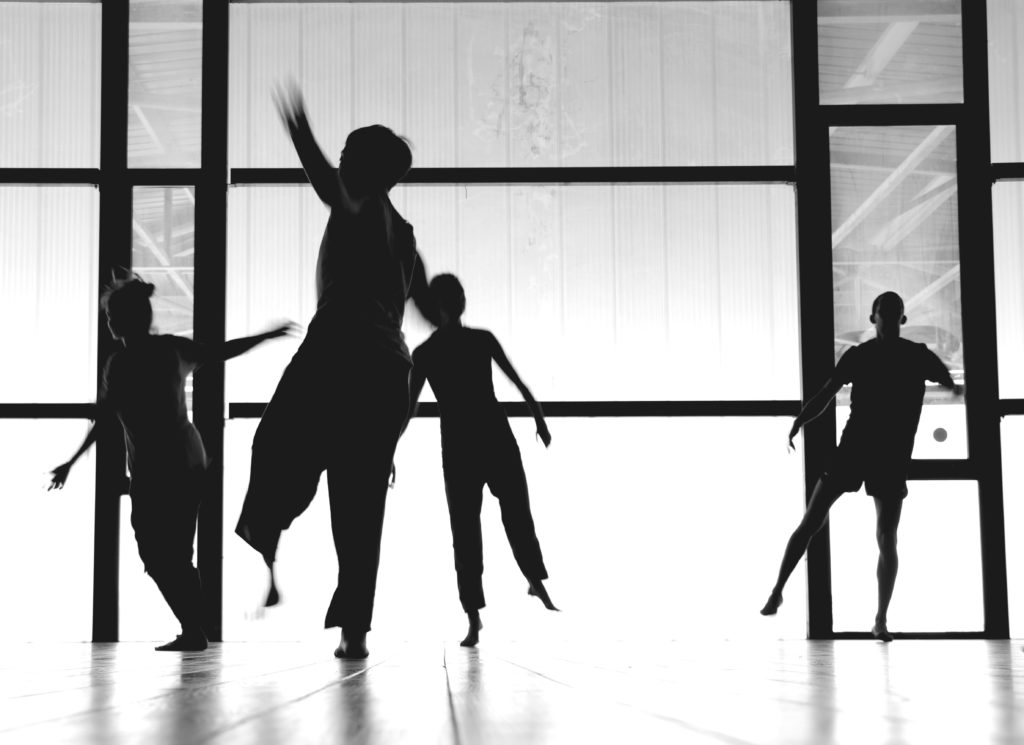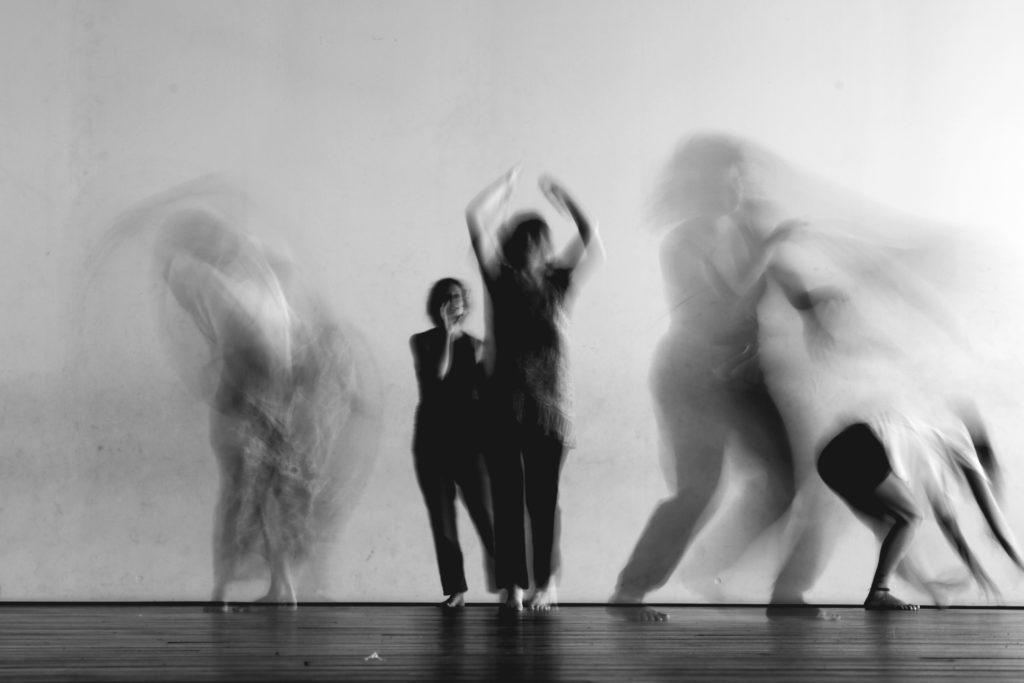 Happy New Year, new fears, new dances & new Joy
and if you're passing Marseilles and curious about my work, you can drop by on Mondays at Ateliers 54, 54 rue Sainte, for a dance journey, very much inspired from the butoh masters I take classes and workshop with …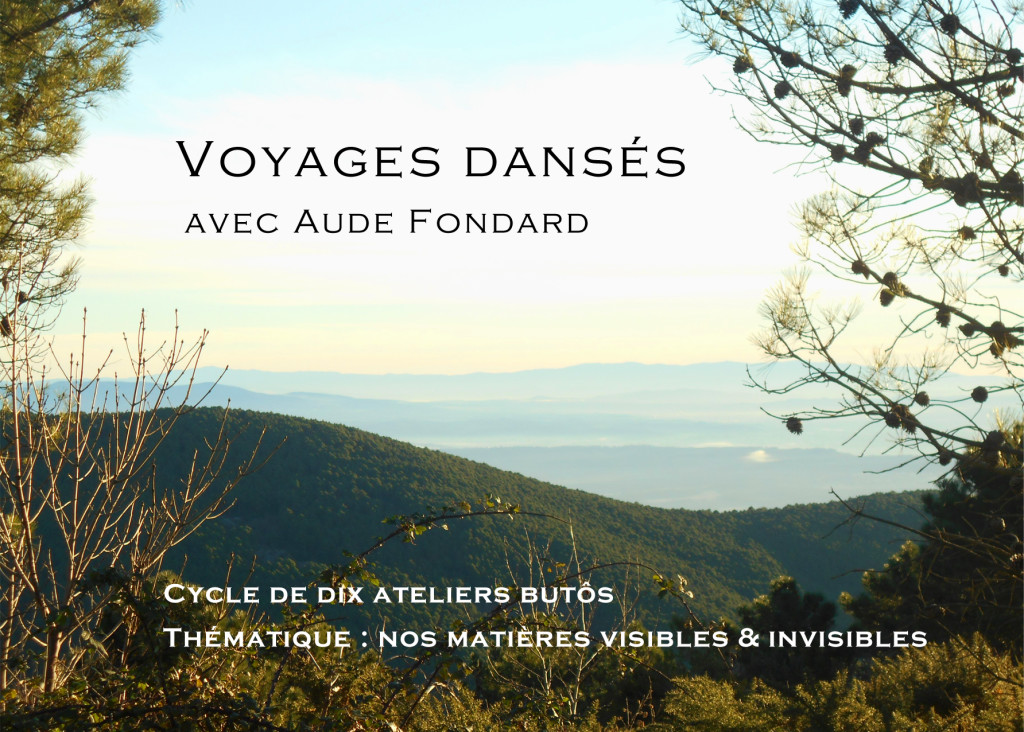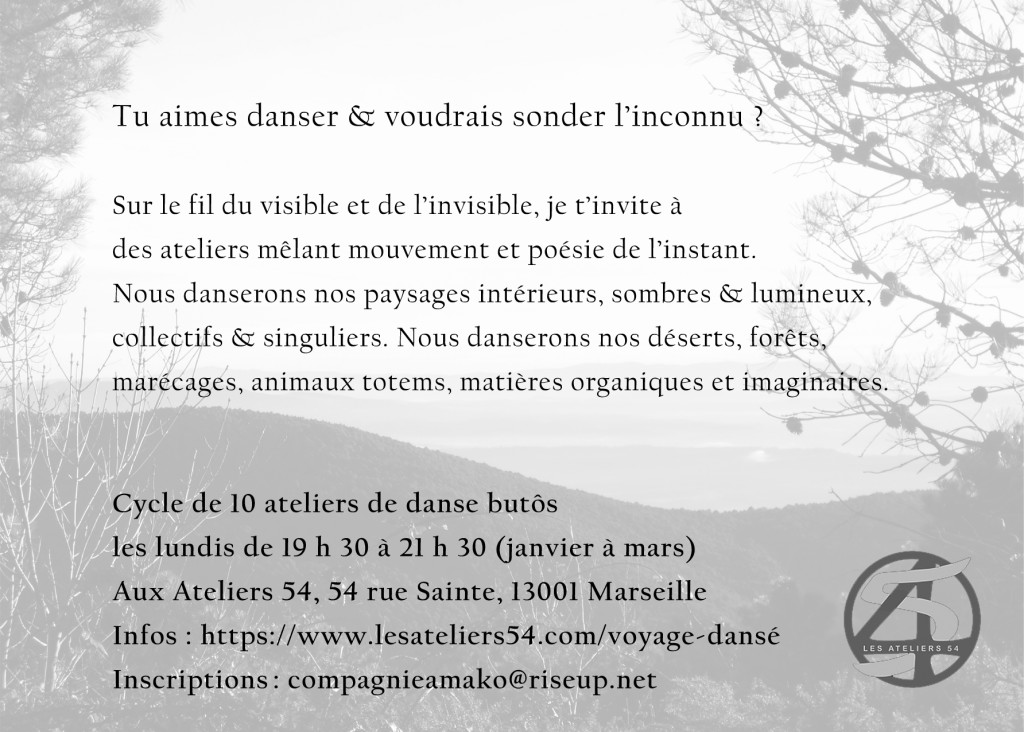 you can get an idea of the "class"/workshop here
Voyage dansé from Oddinmotion on Vimeo. More info on the place, prices, etc.
Voyage dansé (Danced journey) at Les Ateliers 54
May 2022 be full of positive connections and dances, with the unknown, our inner landscapes and the various beasts that live in us. be your own wizard if you so wish (pix below by Franca Franchi)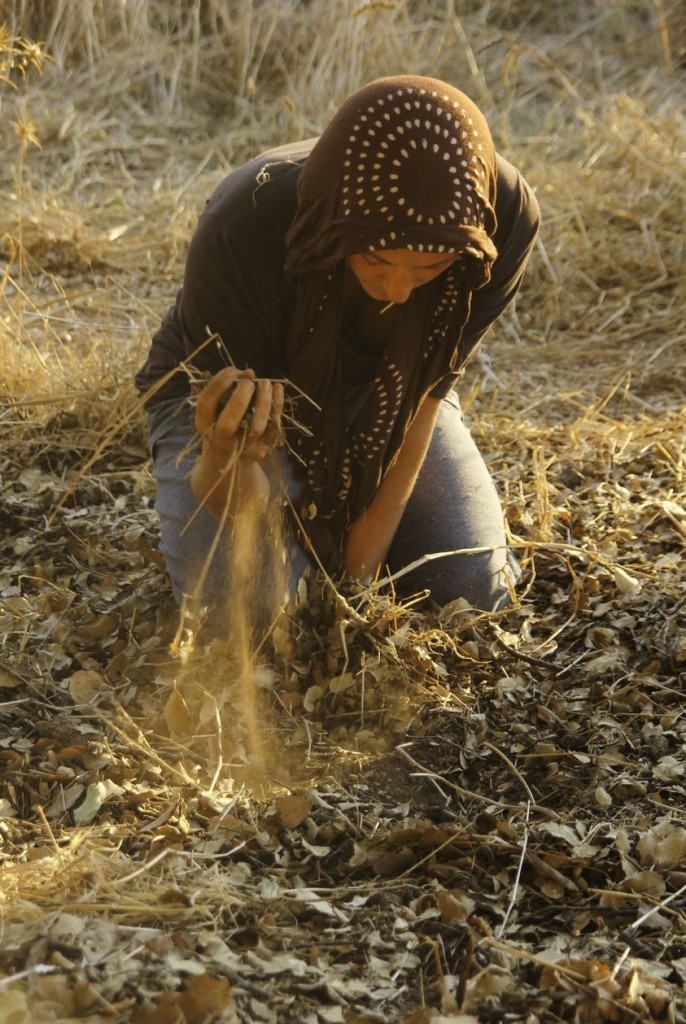 ——————————–
When I arrived in Marseilles, France, mid 2017, I started sharing my practice.
Before the famous virus called Covid destroyed our dancers' lives and habits, I was guiding a weekly jam at Kashdance-CIAM on Friday evening. I was also co-teaching with Natalie Hofmann, Laetitia Reboul and Katherine Sowerby for a very nice class called "Power, Connection and Resonance" at Pôle 164, on Tuesdays.
I was also guiding Contact Improvisation and Dance with nature workshops at various Festivals in Germany (Contact Time, OsterImpro, InTouch Berlin, Fuerteventura Contact Festival).
Now of course things changed, we have to stop sharing officially, dance outdoors at safe distance or hide to share.
Last Summer though, I  was lucky to teach my very own mix of Creative writing and dance to children in a village in Les Gorges du Verdon, and be subsidized by the state. I am very thankful for this experience.
Below are pictures of a Dance & Poetry Workshop.